Event/Location: K, Dusseldorf
Area: 1.600 m²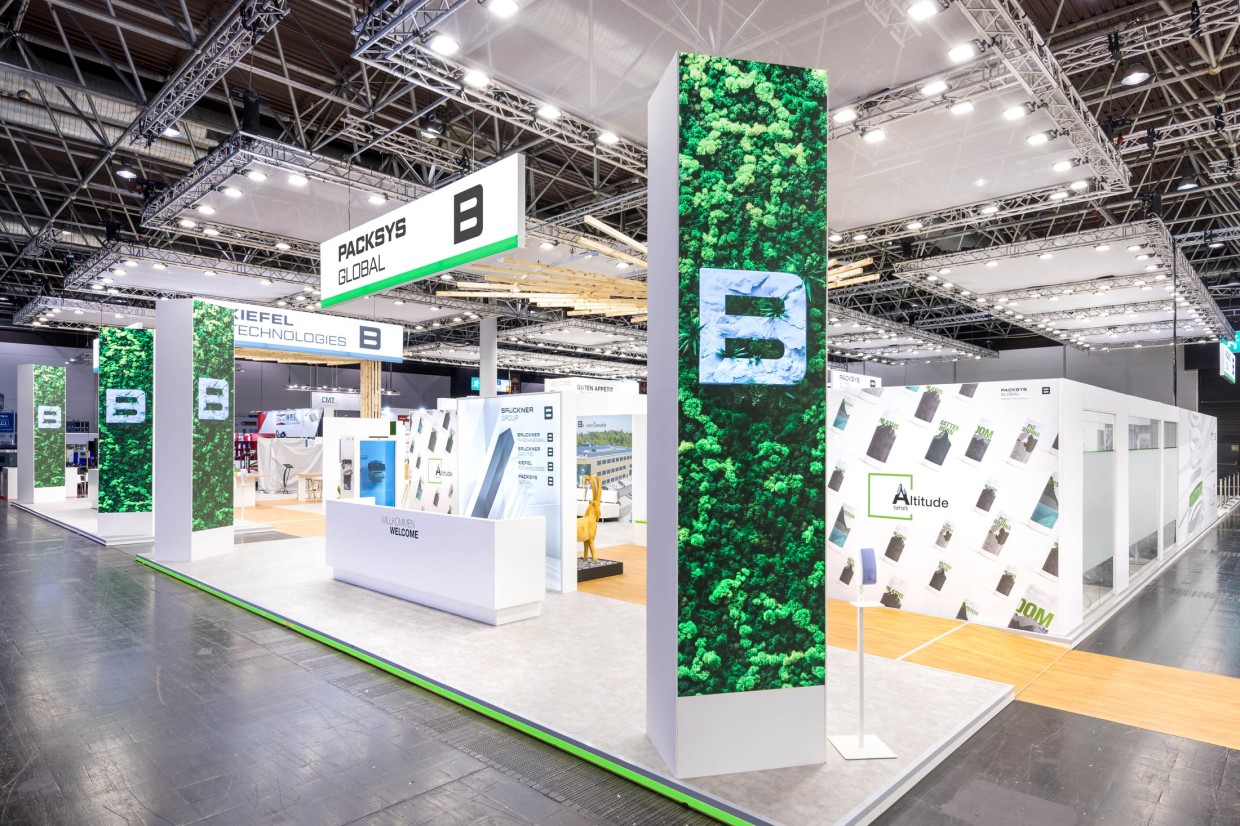 TASK
The member companies of the Brückner Group are global leaders in mechanical and plant engineering. The foundation is formed by Brückner Maschinenbau, Brückner Servtec, Kiefel and PackSys Global. At the world's leading plastics trade fair in Düsseldorf, the latest products and megatrends of the 4 companies were to be impressively staged. Thereby always in the focus of all conceptions and planning: the independence of the different brands under the umbrella of the group.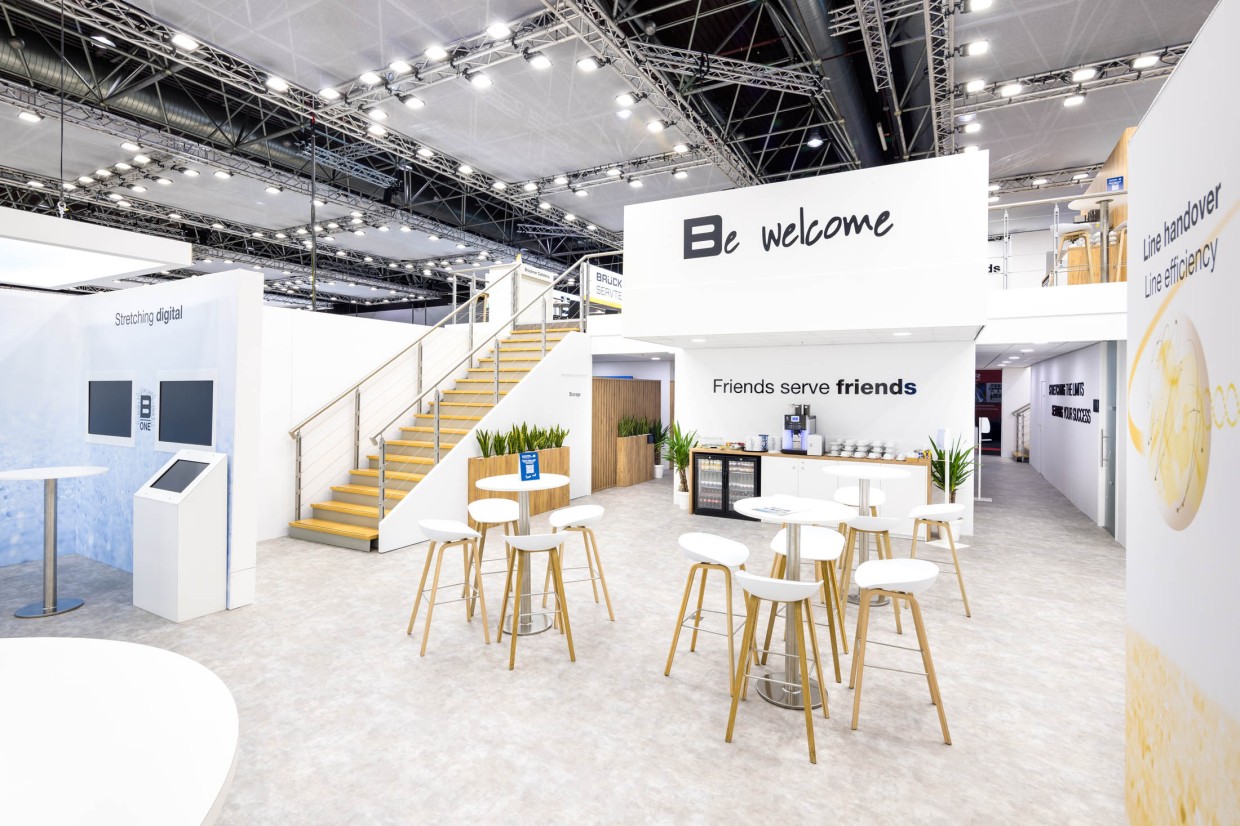 SOLUTION
The various goals of the companies were achieved by consistently dividing the booths into machine, exhibit, meeting and hospitality areas. By using various AV media such as screens, LED steles and a state-of-the-art LED room, all relevant digital messages were integrated into the booth concept and reflected the innovative strength of the Brückner Group. The machines, some of which were very large, were completely recessed into the floor of the stand as well as rebuilt and thus integrated into the stands.
The topic of sustainability played an equally important role in the implementation. A large part of the stand construction was implemented in such a way that the materials used left only a small environmental footprint and could be partially reused after the trade show appearance.