Event/Location: EUROSHOP, Dusseldorf
Area: 55 m²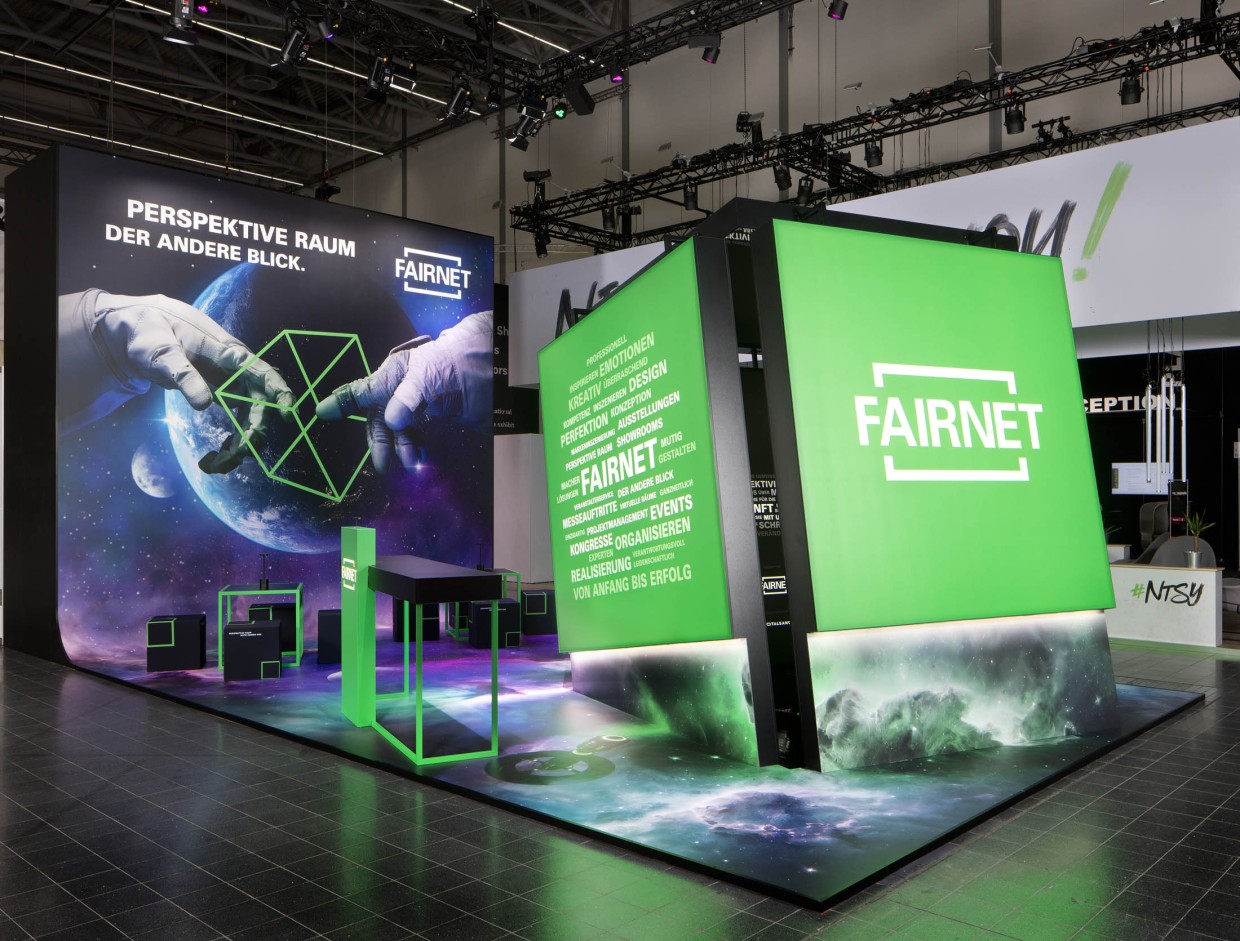 TASK
After FAIRNET has already invited visitors to the world's largest trade fair for the investment needs of the retail industry to blooming meadows, tree houses and dazzling underwater worlds, a FAIRNET universe should open up to visitors at EuroShop 2023. The focus of the entire booth design: the change of perspective - new perspectives will be brought to life.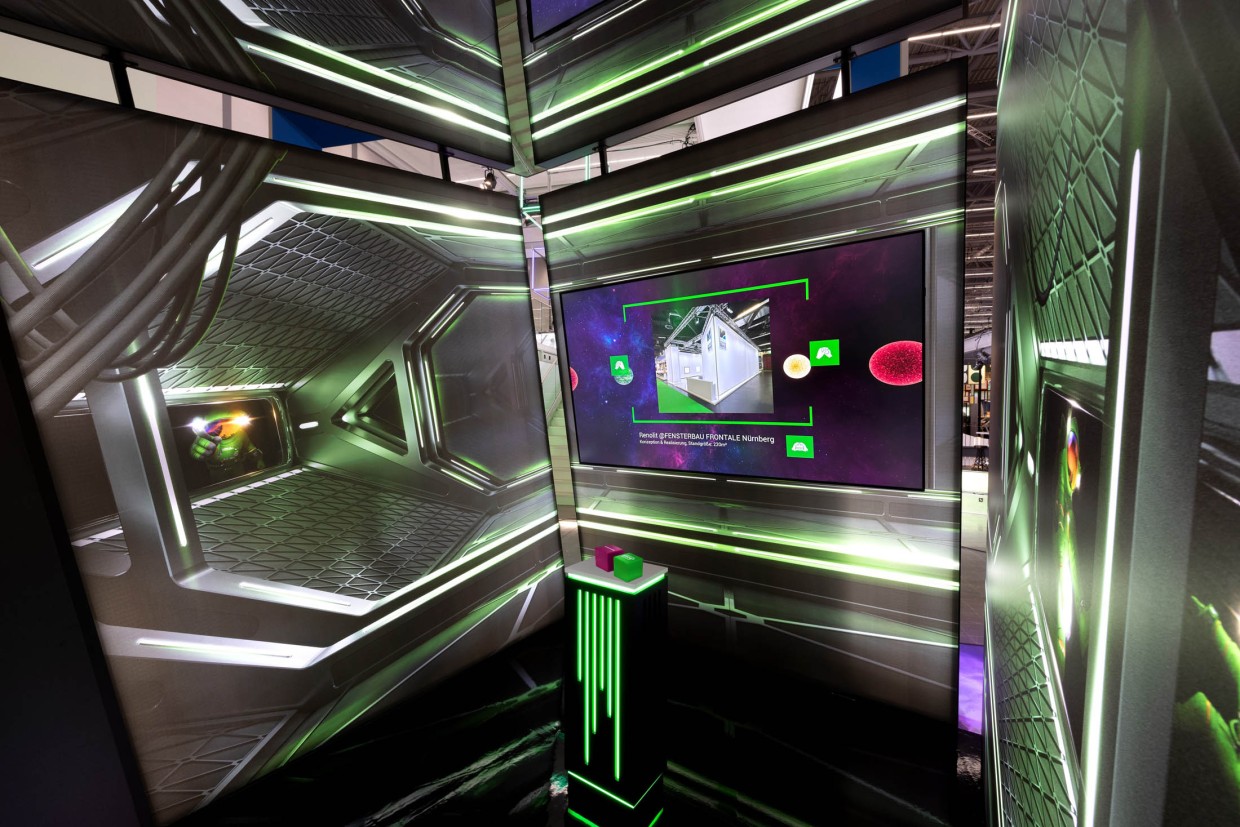 SOLUTION
With this trade show appearance, FAIRNET relied on the interplay of static-constructive challenge in stand construction, full-surface image composing and a modern digital presentation style as a platform for communication and experience. All design elements illustrate FAIRNET's own claim to stand construction and brand communication and impressively conveyed its diverse competencies.
The design picked up on FAIRNET's current campaign, which is reminiscent of Michelangelo's famous motif "The Creation of Adam". In the original, the fingers of God and Adam strive toward each other so that the spark of life can leap over - in the FAIRNET universe, they are the fingers of two astronauts, in the middle of which the FAIRNET cube floats. Under the heading "Perspective Space - A different view." FAIRNET invited visitors to this universe and to a change of perspective.